The latest
PTI Laurie's Fabulous Favorites challenge
is to use your favorite color of cardstock. I love the PTI neutrals of Soft Stone, Classic Craft & Vintage Cream. But for my card I wanted to use one of the color colors--haha! I mostly have variety packs & use it very sparingly. Autumn Rose is definitely near the top of my list--a gorgeous dusty rose color. Unfortunately, I really couldn't get an accurate picture, so this will have to do.
I let the Autumn Rose shine by stamping the images from Gathered Garden in Versamark. The sentiment from the same set was stamped in Weathervane. The Pierced Feature Frame was die cut from Sweet Blush cardstock. I added 3 smokey gems for embellishment.
Next is my entry for
Winnie & Walter's 5th Birthday Bash Card Set Challenge
. Boy did I have fun making 3 Christmas wreaths with images from In Bloom: Frenchy's Festive Florals & a bunch of different inks.
In A Word: Noel was die cut from adhesive backed fun foam 3 times & each foiled in a different color. I used cardstock to mat the gray/silver & red versions. For the green one I foiled the edges of the mat with the same foil using Score Tape. I'm also entering
ABC Christmas Challenge
&
WAW
.
I need a couple cards for men who are about to have surgery. I like to use leaves for masculine cards, so decided to use 5 leaves from Winnie & Walter In Bloom: Renee's Leaves which works for the
W&W 5th Birthday Bash 5 Challenge
.
I stamped one panel on white cardstock & the other on Bristol, cutting both out with W&W Essentials: Tilda Cutaways.
I could probably count on 1 hand the number of times I've used my Copics to color images, but for some reason I decided to give it a try--maybe because the card isn't for a cardmaking friend--haha!
The Bristol panel was done with my Zigs & a water brush. The sentiment is from a very old Hero Arts set called Special Note of Thanks & both have black splatters. I matted the Copics panel with black cardstock & the watercolored panel with green. They look quite different, but each has it's own appeal, I think. I'm also entering
SSS Wednesday
.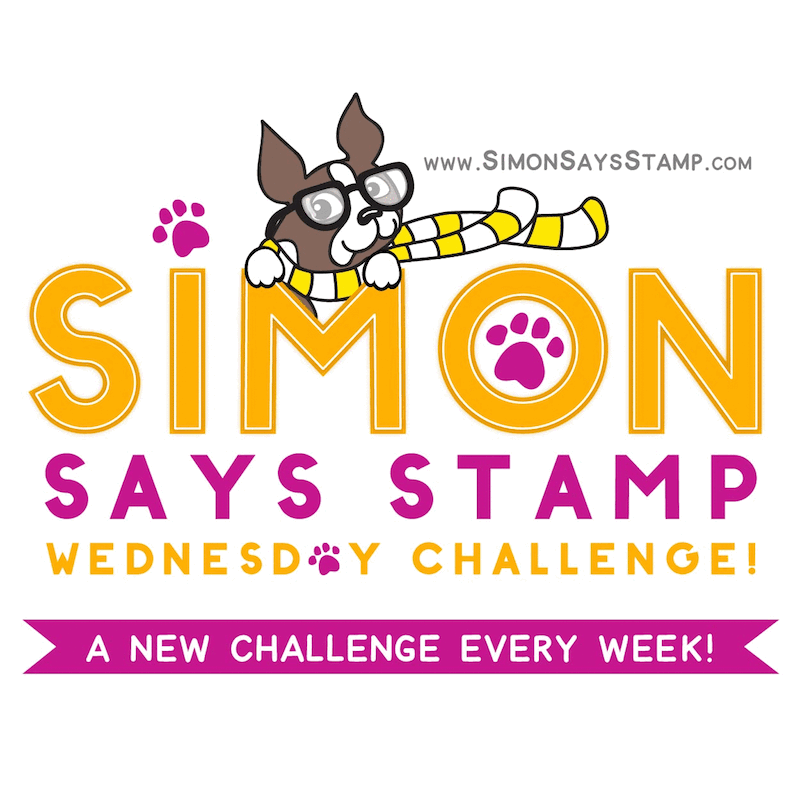 Thanks so much for taking time to stop by.
If your blog address is in your profile or comment
, I will visit you.