Hurrah--the Oregon State Beavers won the College World Series! We don't usually watch baseball, but hubby was glad I wanted to this time.
I understand why people & companies like Instagram--so much faster. However, for me, it's not a way to build relationships like blogging does. Of course, that means I have to take the time to write up my posts & read yours! Today I'm showing you a couple of PTI cards I thoroughly enjoyed making.
First is my entry for MIM--Inchie Elements. I loved Lexi's layout, so that's what I used.
My intention was to make a Christmas card, but then I realized I needed a 4th of July card for my sister & her hubby. No problem--I still used Snowflake Flurries, but made them fireworks by stamping in Brilliance Pearlescent Poppy & VersaMagic Night Sky. Still have my punches, so pulled out the 1 inch square & used foam tape to attach them.
The star is made by layering 2 Small Sketched Stars die cuts inked with the blue, covered in Wink of Stella & Nuvo Glaze. I inked just the word happy from a very old A Muse stamp & hand wrote the 4th--nerve wracking! A bit more sparkle comes from blue Stickles & I used PTI Dark Indigo cardstock for the mat. I'm also entering SSS Wednesday.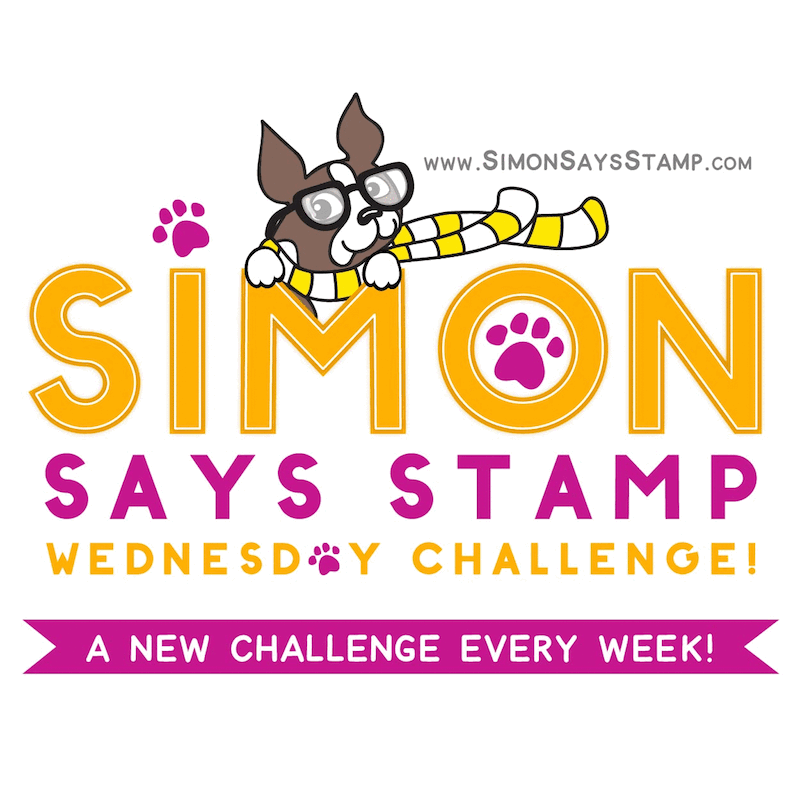 My favorite new challenge is Transformation Tuesday. PTI keeps forgetting to announce the winner when they say they will, so keeps hope alive a bit longer--haha! No luck, so far, but I love my redos, so all is not lost. This time I picked a recent card which I really like, but wanted to use the stamps for a totally different look.
OLD CARD

I even kept the same layout for my new card. This time I silver heat embossed the poinsettias & sentiment from Botanical Blocks IV onto PTI Royal Velvet cardstock.
NEW CARD
I again used the white gel pen for the dots, but the centers are covered in JudiKins tiny silver beads. I used Diamond Glaze & they truly do not come off after it dries.
A mixture of silver Wink of Stella, Perfect Pearls & water was used to do the painting & splatters. Hard to see, but I used my score board to make a frame. I'm also entering AAA Cards & SSS Wednesday. Thanks so much for taking time to stop by.