Prices lowered for many items in my sale pages.
Wishing all my US friends a lovely Thanksgiving holiday. Hope everyone stays safe & has a fun day. Time to start signing & addressing Christmas cards, but first I have some projects to show you.
I recently used a Trinity Stamps gift certificate for their Season Greetings Silhouettes stamp set. Here's my first card using one of the trees & the lovely greeting. I wanted to make something for
AAA Cards
. This time the challenge is to make a card in minutes with an optional twist of ink blending. I planned out the design & even did a practice run--hope that's OK.
My final one layer card took 15 minutes. I began by stamping the sentiment & then gold embossed the tree 3 times. A light pencil mark showed me where each trunk needed to be. Then I taped off the area for blending with DO candied apple & abandoned coral. Simply wiped the ink off the trees & the card was done. Gotta say--I love how it turned out! I'm also entering
Rudolph Days
,
SSS Wednesday
&
Time Out
.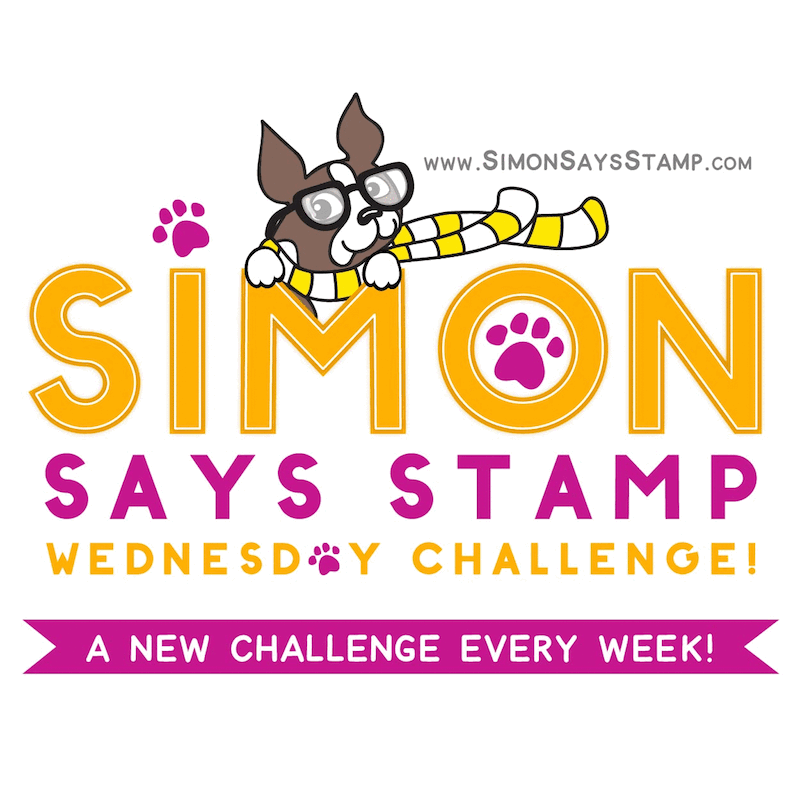 Next is another entry for
Tracey's 25 Days of Christmas Tags
. I had to make a tree tag like Tracey's on Day 17. I bought that PPP die after getting a Christmas card made with it last year by one of my friends. Naturally, the package hadn't been opened, so that's been fixed now! Such a fun die that can be used for a variety of looks.
I began with a white cardstock panel & added a multitude of DO inks in blues & greens. Then I splashed on some water droplets & blotted them with a paper towel. Next I spritzed with GooseBumps Shimmer Texture Spray--really neat in person. Finally I added white splatters using Windsor & Newton white gauche. Have to say--it does make the best white splatters! Then I die cut the 4 pieces & decided the edges needed to stand out more. So, I painted on some white Pico Embellisher & added Stickles. The ends naturally curl up & I attached the brown watercolored trunk, twine & bell. Love this die!
One more tag for
25 Days of Christmas Tags
. My good friend,
Rosemary
, is on the DT for AJVD. They sponsored Day 20 & Rosemary made a gorgeous red & gold tag which I had to case! I used scraps of red & gold paper, so will also enter
The Snippets Playground
.
My tag is die cut using MFT Scallop Cross-Stitch Tag & the snowflakes are from Stampendous Winter White--a set I won over a year ago. Instead of foiling like Rosemary, I gold embossed all the snowflakes & the Hero Arts sentiment words. Luckily, I happened to have a piece of ribbon exactly the right shade of red.
Thanks so much for taking time to stop by. If your blog address is in your profile or comment, I will visit you.