I keep adding items to my sale pages, so you might want to take a look.
Well, the laptop saga continues. The replacement part was damaged when it was soldered, so now the waiting starts all over again. Apparently, soldering is almost never required which tells you how old my laptop is. Trying to think positively as I still hope he will be able to do the repair. Next time, I'll just give in & get a new laptop.
On a happier note, hubby has finally turned the corner after 3 days of antibiotics. Luckily the rain returned, so he hasn't been tempted to work outside. Fritz is slowly finishing each of the additional meds he was put on for the gastroenteritis. So far, so good. Time will tell if he needs to take any of them on a permanent basis.
The "having fun" title of my post applies to the card I have to show you. I can go to Instagram on my phone, so have looked at it more while I don't have my laptop. I was inspired by some cross stitch I saw @dsiegel27. I die cut Altenew Pegboard Canvas & pulled out teal & lime craft cord.
Instead of my original idea, I just stitched a simple frame. Then I covered the center area with a piece of white cardstock. SSS Painted Thanks was die cut from white cardstock & silver glitter paper & glued together. The little words stamped in gray are from PTI Counting My Blessings & the silver splatters are done with stamps in PRS Fall Colors. I seldom use SSS Sketch Ranunculus dies, but now I'm glad I have them. The smaller flower was stamped in Memento Teal Zeal & then I brushed on additional color so that the center area was the darkest. Love these sweet leafy branches which were stamped in Brilliance Pearlescent Thyme. I colored in the leaves with the same ink using the smallest brush in my $9 set from Amazon--same as the $50 ones. Just got Tsukineko Silver Shimmer Stix, so tried it out on the flower.
It's the same sparkle as the spray, but is a tube with a dauber end for control. The flower is mounted with foam tape, so it's a bit higher than the stitching or the die cut word. By the way, Score Tape on the back of the stitching worked great to attach the panel to the card front. I'm entering
RRCB
(PTI stamp 2012, Floral 2016),
SSS Flickr
&
SSS Wednesday
.
Edited to add: I forgot to enter
Virginia's Show & Share
which I had in mind when I started the stitching.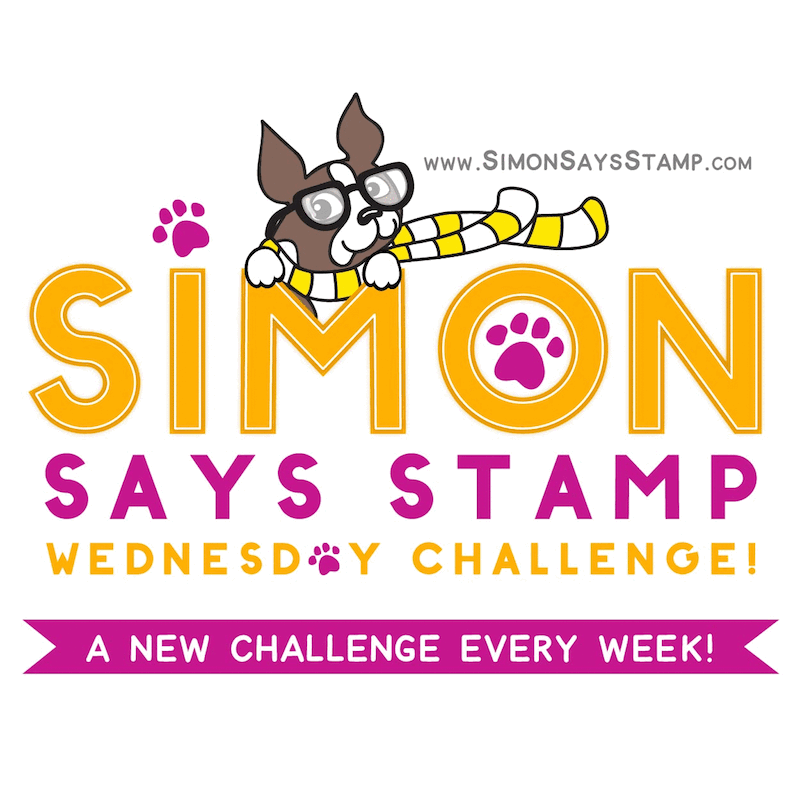 Thanks so much for taking time to stop by. If your blog address is in your profile or comment, I will visit you. Just know that right now it's taking me a lot longer, so I'm behind.